I am the co-founder and director of Hello Pomelo Creatives, a Singapore-based boutique agency specialising in creating amazing first experiences through websites. I have been building objective-driven, mobile-optimised, and reliable yet beautiful solutions for the Internet. Over the years, I've have helped countless individuals set up their new domain on digital space, helped SMEs revamp and revitalise an aging website, as well as worked with organisations such as NUS, SUTD, Esplanade and more.
I love delivering quality websites, crafted uniquely for a client's needs, goals and target audience. In an ever-changing digital landscape, I'm always striving to improve myself and offer the latest design and technical solutions to my clients.
2009 People's Choice Award (Best Web Design) – World Skills International (Web Design)
2009 Medallion of Excellence – World Skills International 2009 (Web Design)
2009 Represented Singapore in World Skills International 2009 (Web Design) – Calgary, Canada
2008 Sapura Synergy Course Bronze Award (Temasek Polytechnic)
2008 World Skills Singapore Gold Medalist (Web Design)
2018 – Present Co-Founder & Head Trainer at Coding for Her
2014 – Present Co-Founder & Web Designer at Hello Pomelo Creatives
2013 Intern Web Designer and Developer at Efusion Tech
2009-2010 Web Designer and Developer at Ripplewerkz
BRANDING
Logo Design
Brand Creation
Corporate Identity
Corporate Stationery
Name Card Design
WEB
Web Design
Web Development
Revamps
Upgrades
Theming
Graphic Design
Resume
Banners
Infographics
Emailers / EDMs
Print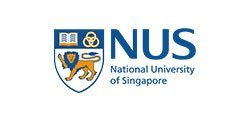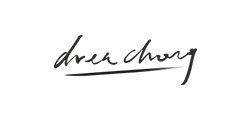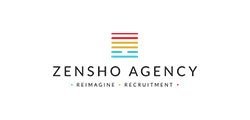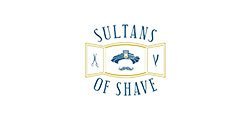 Empowering ladies with tech!
As a woman in a male dominated field, I am passionate about training fellow aspiring women in the field of web design and development. Online is the way forward for all businesses, and trust me, having your online digital space is the cheapest investment you can make for your business with high returns. At Coding for Her, I hope to inspire women to embrace the digital realm and programming! Interested in joining one of my intimate workshops? Follow us on Instagram @codingforher, or join our mailing list to know when I'm doing classes!
Design / Development / Muses
As a small company, we have always limited how many projects that we take up. I really wish I could take as many as I was given, however most of the time, due to time constraints, we just aren't able to. But ever wonder why do some companies seem always available to take up and…
March 14, 2018
I cannot speak highly enough of your professionalism and above all your speedy responses to my many and varied queries! The whole process from start to finish exceeded my expectations – you were amazing to work with and I love the fact that anything I ask you is done immediately and without any dramas – total efficiency and always cheerful! I have had two websites built by you and I LOVE them both – I'm super impressed by your work ethic and your business procedures – THANK YOU!!

Cathy Wood, www.creamcivilcelebrant.com

Your spontaneous and creative professionalism is something that we really admire. Thank you for being such an amazing team to work with! Highly recommended.

Taiyong, www.curave.com

Amalina is one of the best and most reliable web developers I had the privilege to work with! Her level of professionalism, dedication and enthusiasm is unparalleled! She really took time to understand the project's requirements and come up with the best solutions available, going above and beyond her remit to deliver the best possible outcome. Moreover, project management was flawless throughout the entire process. If you are looking for a reliable web development partner, Hello Pomelo is the place to go!

Sotirios Seridis, www.sotirios-seridis.com

Working with the Hello Pomelo team is easily one of my best business decisions ever. As an entrepreneur in a niche area (visual facilitation), I needed an understanding team with the creativity and technical competence to clarify and realise the ambitious brand vision we had in mind ("website mills" won't do). Amalina and team more than delivered – with blazing fast turnaround. If you have a story that you want to tell compellingly through a website, I'd recommend them in a heartbeat. 🙂

Kailin Huang, Founder and Chief Doodler, Picture People Plan

Am impressed with the level of professionalism shown by Amalina and Denise. They took the time to meet with me to scope out the project requirements. They were prompt and professional in project management. Amalina is very patient and responsible in ensuring my specifications were delivered. Am glad to have found this company!

Siyun - Carda Co.

"Working with Hellopomelo was a breeze. Service was very personalized and efficient, even the after service was excellent! We also had personal advise which turned out to be superb. You don't get this with other web developers. Keep up the good work!"

Ryan K - Clairevoire

"We contacted Amalina immediately after seeing her works on the internet as we really liked what we saw and believe that she would be able to deliver to us what we had in mind for our website. Amalina is always very prompt in responding to any queries that we have and is always quick to resolve any issues that we faced. She is also always ready to offer her opinions in what she thinks work best for us for our consideration.
It's definitely our pleasure working with her. We are definitely glad that we had approached her as we are really pleased with the end result of the website which has garnered much praises from our family and friends!"

J + A - I Heart Pretty Things

"Amalina is an excellent web designer who possesses both the ability to design as well as the technical programming skills. Despite working on the brand for only a short period of time, she is able to capture what the brand stands for and understands the client's needs quickly. I have received tonnes of compliments on how beautiful and user-friendly the website is and I am sure it couldn't be done without Amalina!
Its been such a pleasant journey working with her on Lloola Shoes. She is patient, friendly and super efficient! Coupled with her effective communication skills, she is an up and rising 'gem' in the industry!"

Sherry Tan - Lloola Shoes