Little Rays Club is a company passionate about creating memorable parties for children through song, dance and storytelling.
I worked with Day, founder of Little Rays Club, to create a website that will stand out from her competitors, and delight and amaze clients who are keen on engaging a party entertainer for their children's birthday parties. The site was built to embody the fun element of a party, and even has dynamic elements like confetti falling! The website aims to provide a seamless journey of finding out more about this new company, their packages, through to finally booking.
This project was built under Hello Pomelo Creatives.
"Thank you @hellopomelocreatives for being so easy to work with and for shaping our brand so beautifully on our new website!

Day Cutiongco

Founder of Little Rays Club
Project
Little Rays Club Website
Client
Day Cutiongco
Founder of Little Rays Club
Website Creative Conceptualisation
Website Development
SEO Optimisation
Speed Optimisation below 1.5s
Visit the website
A website that not only looked clean
but also fun and brought out
While studying the other competitors in the same industry, it was clear to us that what was lacking was a clean and modern website. This was where we felt that our client could stand out amongst the competition. We also focused on streamlining the way we would bring website visitors through awareness, consideration, and then making the call-to-action.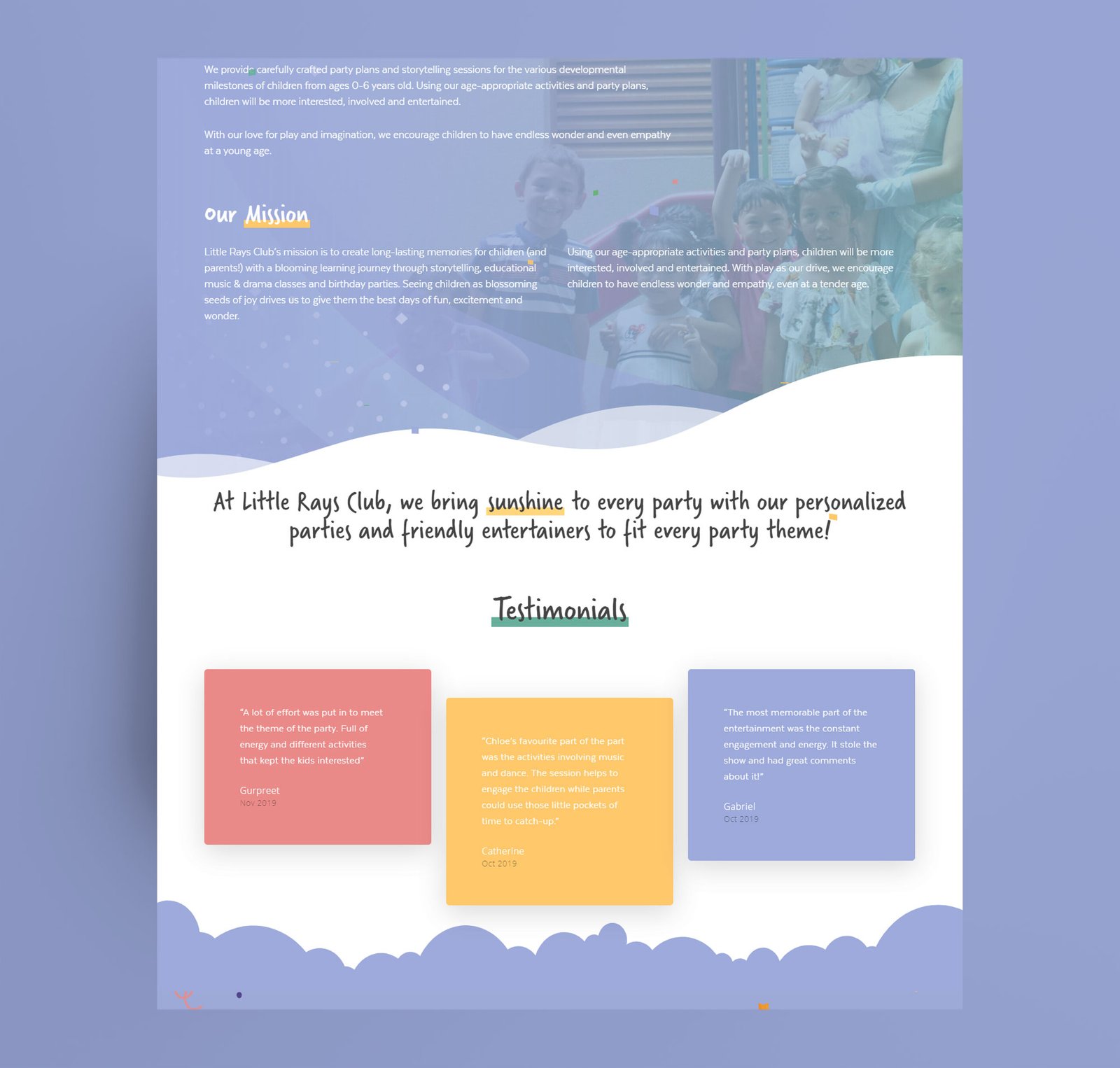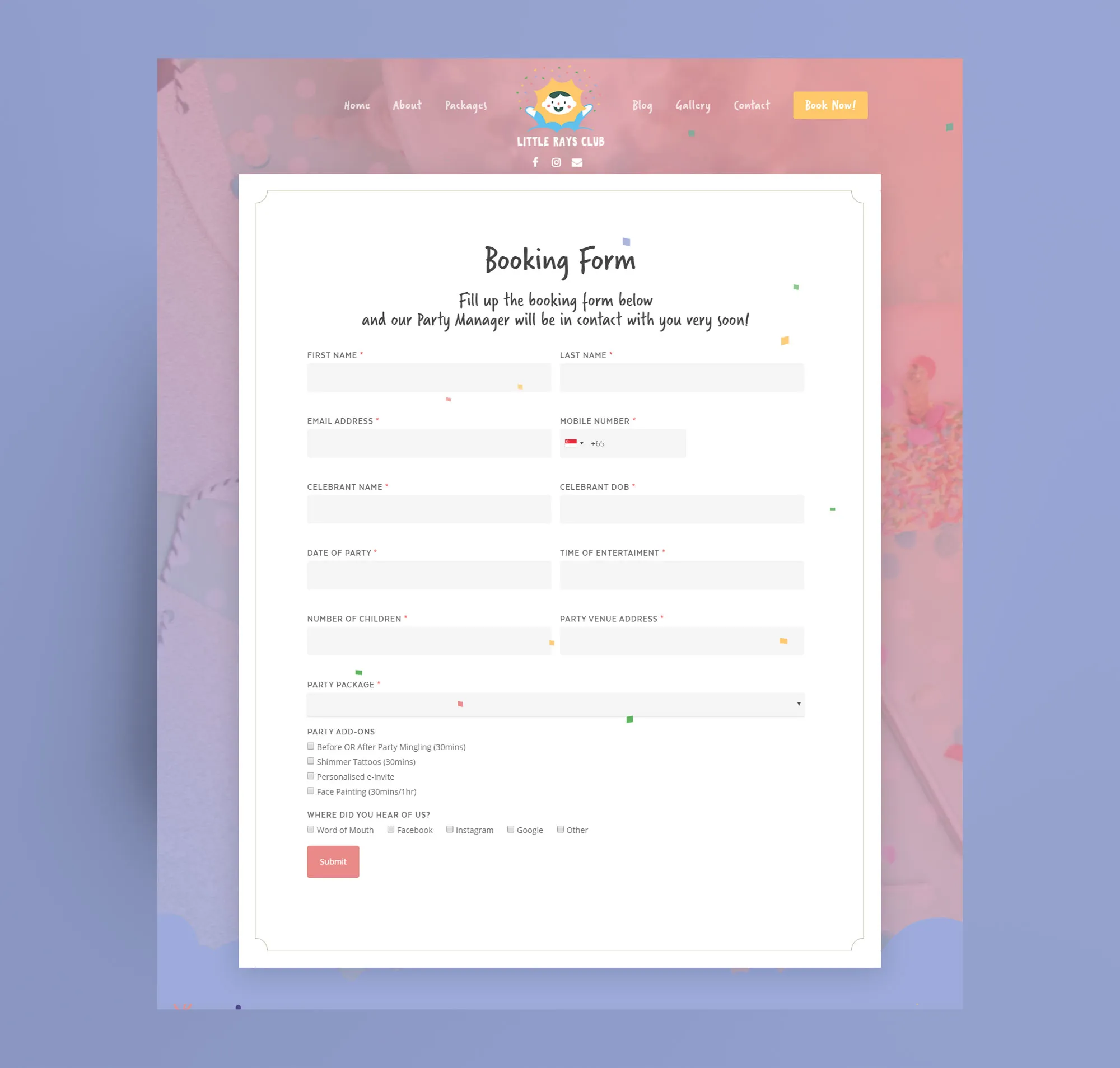 Booking with Little Rays Club
I'm dedicated to not only making the experience smooth and easy for the visitor, but also for the administrator as well. A website is meant to make life easier for you, not frustrate you. This is why I built a smart and intuitive contact form, that's set to ask all the details Day needs in order to follow-up and immediately invoice her clients.
Interested to know what I can do for you?
Drop me a note today!