NUS needed a practical website to promote the SkillsFuture at NUS event which was held on 24 July 2019.
I worked with the organising committee at NUS to create an event website for their conference with the theme Industry 4.0. The creative brief specifically stated that because Industry 4.0 is quite a sensitive topic to introduce to the middle-aged workers due to the fear of being replaced, the website had to be designed with care. Introducing the human element into the design, showing clearly how people are still in control of robots and AI was the solution.
This project was built under Hello Pomelo Creatives.
Project
SkillsFuture At NUS
Client
National University of Singapore
Website Creative Conceptualisation
Website Development
SEO Optimisation
Visit the website
Professional, modern, clean.
Because of its very technical and futuristic theme (Industry 4.0), it was important that the website reflected that and not look outdated or "templatey". We designed with usability and user-friendliness in mind. Keeping in mind always that the main target audience and users of the website are professionals in the middle age range.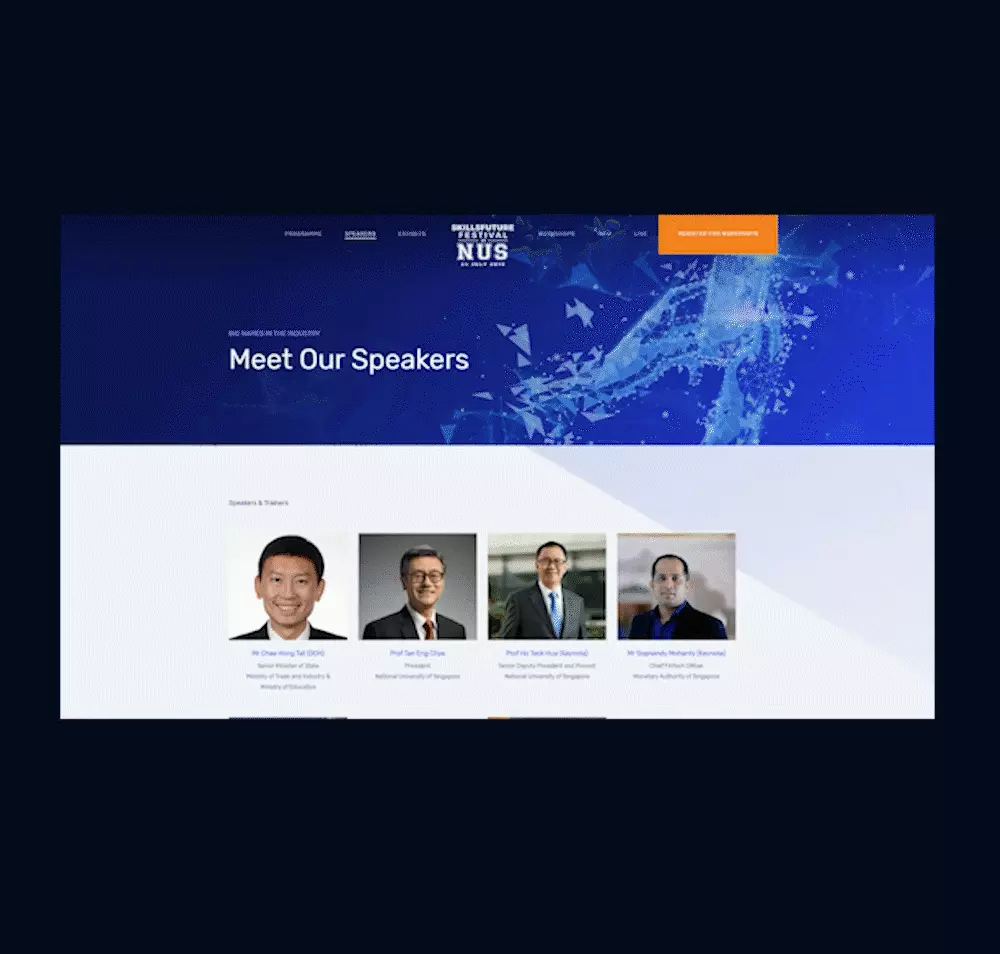 What makes website go from
I honestly believe it's the way we use interactivity and CSS animations to our advantage. Not too much, and in a way that's not too cheesy. But something that's functional, purposeful and adds value to the overall design.
Interested to know what I can do for you?
Drop me a note today!