My name is Amalina and I am a professional web designer and front-end developer with over 8 years of experience. I enjoy releasing beautiful websites to the world that not only look good, but are functional as well. I specialize in blogs, corporate websites, e-commerce shops, microsites, graphic design work and more. I aim to help you with your online presence, achieve your internet goals and help make your life easier! Not only are you getting a website, but also my years of experience and advice to help make your web experience enjoyable, profitable and simple.
I stand for individuality and creativity. Every client receives a website that's meticulously handcrafted by me, according to their requirements and business needs. I listen and analyse what my clients require and translate all of that into pixels and code. All my websites take time to complete – as they're lovingly customized just for you! You deserve more than a generic template, that's why you're looking for a web designer right?
BRANDING
Your brand is something that consists of your core values and everything your business stands for. Everything else is built up upon it – first impressions especially. So it is important to get it done right from the start – that's where I come in!
PRODUCTIVITY
Don't waste time sending emails back and forth to your customers. Let my customized solutions improve your business workflow with the use of modern internet technology. That leaves you with more time to focus on what really matters.
ARTISTIC DIRECTION
What separates a website done by an amateur and that by a professional? What you're also investing in is someone educated in the Fine Arts and Multimedia Design, who has an eye for detail, white space & colour. You'll be surprised how all the small details make a BIG difference!
RESPONSIVE
With more and more users viewing websites on their mobile phones, it becomes ever important to have a website that caters to that. All my websites are responsive and optimized for desktops, mobiles and tablets!
SKYROCKET YOUR BUSINESS
In our Internet-centric society, more businesses start moving operations online, and more people are relying on websites for 24/7 information instead of calling in or emailing. Having a website is a small investment in providing the perfect "first impressions" your visitors will have about your business.
SEO-FRIENDLY
All our custom websites are built on the basis of search engine friendly design and development. We provide on-page optimization and ensure that the website's structure, content and titles are all up to Google's standards!
2009 People's Choice Award (Best Web Design) – World Skills International 2009 (Web Design)
2009 Medallion of Excellence – World Skills International 2009 (Web Design)
2009 Represented Singapore in World Skills International 2009 (Web Design) – Calgary, Canada
2008 Sapura Synergy Course Bronze Award (Temasek Polytechnic)
2008 World Skills Singapore 2008 Gold Medalist (Web Design)
BRANDING
Logo Design
Brand Creation
Corporate Identity
Corporate Stationery
Name Card Design
WEB
Web Design
Web Development
Revamps
Upgrades
Theming
Graphic Design
Resume
Banners
Infographics
Emailers / EDMs
Print
Arts
The Music Circle

MADD Studios

Creativeans

Esplanade

Picture People Plan
Beauty
EAURA

Uulu-u

J-aesthetics

Schrammek
Blogs
Drea Chong

Fifty Fashion & You

Chasing Daydreams

Victoria Bakes

Suhaila AM
Education
NUS Enterprise

Nanyang Polytechnic

Benjamin Maths
Fashion
Bag Charm Love

Pixiedust
Lapinpin

Singh's Bollywood Fashion
Gardening & Horticulture
Soil Zebra
Homeware & Living
Every Thread Count

Artistik

Gregory Lyon

Hoover Hong Kong
IT
Rewardz.sg

Knowledge Platform
Organizations
Canact Asia

Mosques Shared Services

MDA

A*Star

Miss World Singapore 2016
Pharmaceutical & Manufacturing
GritOverseas

Forefront Medical
Transport
WhizzCar

Cititrans Bus Transit
Your industry here!
I am constantly looking to expand this list further with new challenges!
Design / Development / Muses
I strongly believe in working closely with my clients on projects. This is because the websites that I aim to design are highly customized to our client's needs and requirements. I also believe that it is important to keep the client involved and connected throughout every phase of the project, and I try to do…
April 18, 2014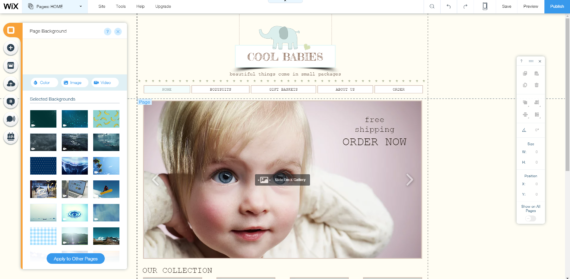 Design / Muses
Hello everyone, its been a while since I've blogged and today I'd like to discuss the reality that we web designers face today – free DIY websites.  So a couple of these have been cropping up – a popular one is Wix, Blogger, WordPress.com. Here's what they usually promise – build your own professional-looking website…
April 18, 2014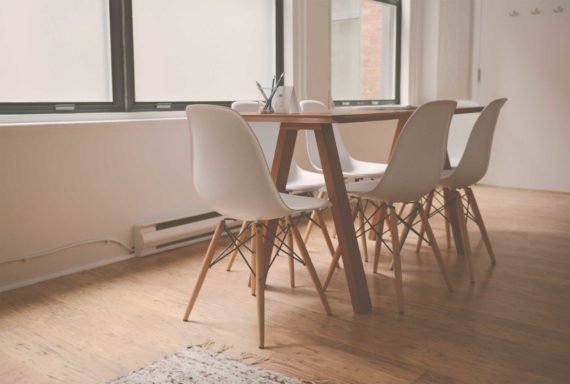 Design / Development
"There has been some communication problems…" "They were unable to deliver according to the brief." "My developer's ignoring me." Any of these sound familiar to you? After 8 years in the industry, I've encountered several clients who have had such problems dealing with the web designer that they hired. More often than not, these designers…
April 18, 2014
Working with the Hello Pomelo team is easily one of my best business decisions ever. As an entrepreneur in a niche area (visual facilitation), I needed an understanding team with the creativity and technical competence to clarify and realise the ambitious brand vision we had in mind ("website mills" won't do). Amalina and team more than delivered – with blazing fast turnaround. If you have a story that you want to tell compellingly through a website, I'd recommend them in a heartbeat. 🙂

Kailin Huang, Founder and Chief Doodler, Picture People Plan

Am impressed with the level of professionalism shown by Amalina and Denise. They took the time to meet with me to scope out the project requirements. They were prompt and professional in project management. Amalina is very patient and responsible in ensuring my specifications were delivered. Am glad to have found this company!

Siyun, Carda Co.

"Working with Hellopomelo was a breeze. Service was very personalized and efficient, even the after service was excellent! We also had personal advise which turned out to be superb. You don't get this with other web developers. Keep up the good work!"

Ryan K, Clairevoire

"If you need to do up a professional looking and chic website, Amalina is the answer! Though we have only interacted for a short period of time, she has been my Guru in terms of online marketing and website design! She is very strong technically and has a great eye for details and colours. I have received so many compliments on how user friendly and chic the website looks."

Davina Chiu - Bag Charm Love

"We contacted Amalina immediately after seeing her works on the internet as we really liked what we saw and believe that she would be able to deliver to us what we had in mind for our website. Amalina is always very prompt in responding to any queries that we have and is always quick to resolve any issues that we faced. She is also always ready to offer her opinions in what she thinks work best for us for our consideration.
It's definitely our pleasure working with her. We are definitely glad that we had approached her as we are really pleased with the end result of the website which has garnered much praises from our family and friends!"

J & A - I Heart Pretty Things

"Overall, I am very satisfied and impressed by Amalina's quality of work. She is able to create visually attractive web designs while balancing ease of navigation requirements. She has also demonstrated good e-commerce development skills. Amalina is responsible, takes initiative and keeps to project timeline. I will definitely engage her again for future work."

Linn - Olette Lingerie

"Amalina is an excellent web designer who possesses both the ability to design as well as the technical programming skills. Despite working on the brand for only a short period of time, she is able to capture what the brand stands for and understands the client's needs quickly. I have received tonnes of compliments on how beautiful and user-friendly the website is and I am sure it couldn't be done without Amalina!
Its been such a pleasant journey working with her on Lloola Shoes. She is patient, friendly and super efficient! Coupled with her effective communication skills, she is an up and rising 'gem' in the industry!"

Sherry Tan - Lloola Shoes

"We contacted Amalina immediately after seeing her works on the internet as we really liked what we saw and believe that she would be able to deliver to us what we had in mind for our website. Amalina is always very prompt in responding to any queries that we have and is always quick to resolve any issues that we faced. She is also always ready to offer her opinions in what she thinks work best for us for our consideration."

Apple & Joanne - Villains & Lovers

I am a stubborn perfectionist when it comes to design. But I left my blog integration completely in her hands because I have full trust in her workmanship. And of course my expectations were met. You have web developers everywhere but there are few that come equipped with what's most important – good design sense and taste. Those add up to quality in Amalina's work because I did not have to give her painfully specific instructions and she produced exactly what I wanted – the fonts and elements used complemented the overall feel of the design quite beautifully and I am very pleased with her work!"

Aida - Yellow Mushmellow

"Hiring Amalina to be our website developer is definitely one of the best business decisions I've made. She is patient, professional and responsible. Those attributes are very important when you are sourcing for a reliable website developer out there. Her concepts are great with customized designs. Simply never fail to impress us with her works and she is always on tasks, no delay. Choose wisely and hiring a reliable website developer is a great start for any E-commerce entrepreneur. Get a real good website once and for all. Keep up the excellent work!"

Mr Chen - Founder of Gymsportz